Event: Monthly PGDA Call – Pitching!
For this month's PGDA call, we are talking to two very special guests about pitching your game to a publisher.
Are you a game developer looking for a publisher? Then this event is for you!
We're talking about topics like what publishers are looking for, what to include in your pitch, what a pitch presentation should look like, and more.
Of course, you can ask questions & share your experiences as well!
Our special guests this month are:
Susanne Seeholzer (Koch Media), offering a publisher's perspective
Regina Reisinger (Microbird), with a developer's perspective, having just signed a publishing deal
This is a virtual meetup on Discord, for everyone in Austria to join and participate.
When: Tuesday October 19, 19:00-21:00
Where: Twitch & PGDA Discord – join the server
Sign up for future events over at our Meetup page!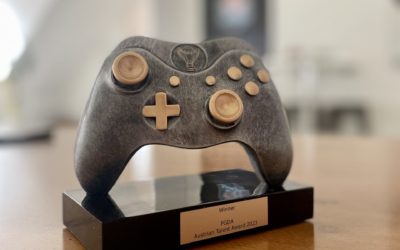 PGDA is proud to call for the second edition of the Austrian-wide Talent Award for student & scholar projectsAfter the successful...