We are the game development association focused on supporting, showcasing, and accelerating Austrian games, developers, and business.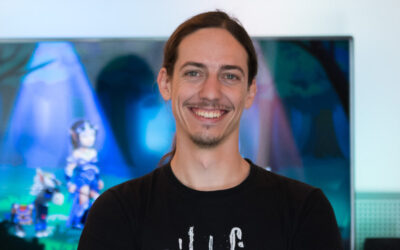 We are saddened to share news of the unexpected passing of Philipp Gosch, freelance game developer &...
Support Game Developers
Our main objectives are the growth and promotion of the Austrian games industry. By initiating projects and activities to support business, education, diversity and visibility, we work to improve the conditions to making games in Austria. 
Connect the Industry
We strengthen the connection between industry professionals, educational institutions, as well as players from other sectors. We build international partnerships with game companies and other associations, and strengthen those ties as a member of the European Games Developer Federation (EGDF).
Industry Research
The PGDA monitors the activity and development of the Austrian games industry by publishing an biennial Industry Report with an overview of the facts & figures of the Austrian game development scene.
Represent the Industry
The PGDA represents and protects the interests of Austrian game developers. By acting as the voice of the Austrian game development industry towards partners, media, policy makers and government bodies, both nationally and internationally, we make game development visible to the public.
Join Us
As a member of the PGDA, you have the opportunity to help shape the future of the game development industry in Austria. Put your topics on the agenda and work on them together with other game developers. PGDA offers a series of benefits to members, but most importantly, you'll contribute to the development and growth of an industry with high creativity and skill.