The PGDA is looking for volunteers to form an operations team of the association. Would you like to become more involved in Austria's game development association and represent the industry?
The PGDA Team's mission is to help, to support, showcase and accelerate the development of Austrian games and game business. To achieve our mission, we're looking for passionate and dedicated volunteers to join us on this exciting journey!
Are you enthusiastic about the game industry in Austria and eager to make a positive impact while being able to learn and grow together with your fellow team members? Then this is your chance to contribute your skills, creativity, and expertise to help shape the future of PGDA. We believe that together we have a big impact on the Austrian industry, and we can't wait to see what we can achieve over the next years.
Everyone is welcome to join regardless of their journey inside or even outside of the industry.
How can you contribute?
We are especially looking for people with these special skillsets:
– Social Media
– Event management
– Website editor / PR / Writing news and articles
– Political Connection / Lobbying
– Data Analyst
– 2D Artist / Graphic Designer
If this speaks to you, or you feel you can support in a different way, please reach out to us!
Since these are voluntary positions, we are flexible when it comes to responsibilities & your time investment. Every small contribution is appreciated!
Send us a message
Our first internal team meeting is scheduled for April 12th at 19:00 CEST on Discord, so don't miss out on this opportunity! To apply, simply send your details over to michael.tisler@pgda.at. If you're having doubts, we'd like to encourage you to join the meeting anyway – there's no commitment expected from you yet. We'd love to open the conversation and shape the team together.
There's no time like the present to get involved and make a difference!
We're looking forward to receiving your mails and can't wait to welcome you to our new team. Let's advance the game industry in Austria, together!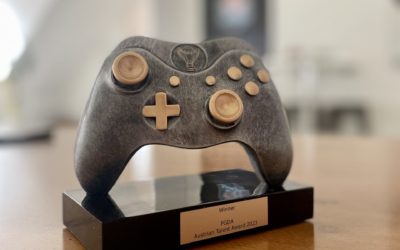 PGDA is proud to call for the second edition of the Austrian-wide Talent Award for student & scholar projectsAfter the successful...