Funding for Games and Game Companies in Austria
Public funding options are a well proven pathway to success for Austrian developers, from prototyping, research and development to market deployment. There are also various mechanisms to support companies in many stages of their development.
AWS
The Austria Wirtschaftsservice Gesellschaft (aws) is an Austrian federal development and financing bank for the promotion and financing of companies. aws is focused on four different areas: Technology and innovation, equity and capital markets, promotion and financing as well as services for research and development management. We highly recommend getting in touch with aws to receive free consultation on how they might be able to help. Numerous game development companies have received funding for their projects via their Creative Impact program in the past, but there is a rich plethora of options available via aws.
Wirtschaftsagentur Wien
The Vienna Business Agency – Wirtschaftsagentur Wien is a funding operation dedicated to the support of Viennese companies with a strong focus on start-ups and the creative industry. As with aws, they are offering free consultation for their various funding programs. Apart from the project and startup programs creative_pioneer and creative_project, they also provide various activities, award programs, and workshops to support the local economy (and those who would like to become a part of it).
FFG
The (Österreichische) Forschungsförderungsgesellschaft /  FFG (Austrian Research Promotion Agency is dedicated to the promotion of research and innovation in the field of applied and industrial research in Austria. It is owned by the Republic of Austria. Their aim is to strengthen the local businesses through targeted programs, especially in research and development. FFG's clear focus is on supporting economically relevant research. Applications might therefore require a research angle and/or a research partner. As the other organisations, they offer free consultation on their funding opportunities. 
This is just a very brief overview on the basic options. Please be advised that municipalities and states also have funding options and programs, we therefore encourage everyone to look closely in the vicinity of their company's location. 
There is also funding for games on an European level, previously known as Creative Europe. This project came to a conclusion in 2020 and will be relaunched in 2021. Stay tuned for more news.
Last but not least, you might want to get help starting your business / company. Here the WKO – the Austrian Economic Chamber offers a so-called "Gründerservice" that will help you to start your own company free of charge. The Economic Chamber offers professional associations based on the business you are in. The largest association within the WKO, UBIT, is responsible for game developers.
A guide to game funding applications
Making funding applications is initially cumbersome and a skill in itself. Considering the local landscape, there are rich opportunities at hand nevertheless. In their complexity those might appear opaque and overwhelming when approached for the first time.
Here are a few tips and tricks that could help you:
Meet the organisations and try to understand their needs and goals.

Analyze the application process and possibly required metrics.

Try to learn who sits in the jury. DON'T reach out to them, but try, again, to understand their needs and goals.

Take a good look at yourself and your project and learn to understand your weaknesses and strengths.

Present yourself well prepared and determined on the outside.

If feasible, do follow the "show, don't tell" principle. This might include a prototype or demonstration.

Get help, if it's available.

Get feedback.

Schedule enough time to create a great submission. There is nothing to be gained from last second submissions.

Don't get frustrated if you miss out once. Try again based on the learnings you achieved with your last submission.

Reach out to local devs that had successful applications in the past. Many will be happy to share their materials with you!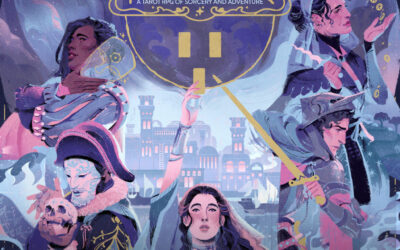 For this month's PGDA call, Austrian developers are sharing their experiences with crowdfunding on...