Austria's game industry competes on a global level
Gaming continues to gain ground in Austria. Approximately 5.3 million Austrians play videogames regularly, 50.000 of whom are registered as competitive e-athletes. However, videogames are not only consumed in Austria, they are also developed here. The approximately 90 local video game companies generated 24.1 million in revenue recently while also playing a significant role in the production of renowned international blockbusters.
(Vienna, 27. August 2020) Two things are clear when the big game publishers present their latest blockbuster games at this year's Gamescom: Videogames are a mass phenomenon – and Austrian developers are getting in on the act. Austrian know-how can be found in many international game bestsellers.
"The eSports market is booming. Together 90 Austrian developer studios generated 24.1 million Euro in revenue. The national games industry is without a doubt an area with a bright future and is already positioning itself as a global player", Harald Mahrer, President of the Austrian Economic Chambers.
Austrian developers made (or are still making) contributions to the development of top projects such as World of Tanks: Frontline (Bongfish, Graz), The Settlers (Mi'pu'Mi Games, Vienna), Sea of Thieves (Purple Lamp, Vienna) or Bus Simulator 18 (stillalive Studios, Innsbruck).
"By now, the video games are developed in a highly international and interconnected setting" explains Michael Fink, head of Pioneers, the Austrian developers' association. "Recent multimillion-dollar productions with hundreds of developers can only be handled with support from the outside." From Austria, for example. "Austrian development know-how is in high demand in the international scene", says Fink.
Videogames are a mass phenomenon
A 2019 study shows, how successful videogames and computer games are on the Austrian mass market. The number of gamers in Austria grew to 5.3 million, which means that nearly 60% of the entire population is playing videogames or computer games regularly. "These numbers prove that digital entertainment is an established medium and has become an integral part of everyday life for 5.3 million Austrians", says Niki Laber, president of ÖVUS.
The average age of gamers in Austria is 35 years, the proportion of men (54%) and women (46%) is well balanced. The preferred device of Austrian gamers is the smartphone (44%), followed by console (26%) and PC (25%).
"Since gaming has reached all social classes and ages, we see further growth potential here", states Laber.
eSports on the fast track
Over the last years, competitive gaming (better known as eSports) has increased in popularity. The Austrian eSports Association (ESVÖ) counts approximately 50.000 active e-athletes. According to a study conducted by A1 Telekom Austria and the market research company Nielsen, every fifth person between the ages of 14 and 24 consumes eSports content at least once a week – tendency still rising.
To be able to compete on an international level in the long run, a wide range of national leagues and eSports competitions is crucial. "We observe that competitions such as the A1 eSports League Austria and the eBundesliga make a significant contribution to the Austrian eSports ecosystem. These competitions together with targeted youth development could help our gamers make the leap to the international scene", states Stefan Baloh, president of the ESVÖ.
Gaming is growing globally
Newszoo predicts that in 2023 there will be just over 3 billion gamers worldwide – nearly half a billion more than in 2019. Over the same period of time, the global video game industry is estimated to grow from 159.3 billion USD to 200.8 billion USD. Hence, the international games market shows huge potential for local developers.
Microsoft Flight Simulator takes off with Austrian technology
Blackshark.ai is a recent example of how Austrian companies contribute to international game productions. The Graz, Vienna and San Francisco based company is a sister company of Austria's oldest developer studio Bongfish. Blackshark.ai generates the majority of city and building graphics for the new Microsoft Flight Simulator by using satellite images. The team, consisting of over 50 AI specialists, geospatial engineers, rendering developers and data scientists, has been working on this project for over 3 years.
By means of a cloud-based deep learning solution, buildings are classified on satellite images. Subsequently, a patented technology reconstructs a building's attributes in detailed 3D. Features such as building size originate from existing data. Other details (for example about the building's facade) are added based on contextual data such as the geographical location of the building. Later, the game streams those 3D models from the cloud to the computer of the gamers. Only thanks to this technology from Austria, Flight Simulator was able to provide a photorealistic view of the whole world in unparalleled detail.
"Years of experience in the area of technology together with training facilities in Graz have made this cooperation possible in the first place. They also show how high the standards in game engineering are – and Austrian companies are able to meet these standards on an international level" explains Michael Putz, managing director of Blackshark.ai and CEO of Bongfish.
Videogame development as major economic factor
A 2019 study shows the economic importance of videogame development in Austria: About 90 national developer studios generated 24.1 million Euro in revenue and 51.1 million Euro in total economic added value. Over the course of the 3-year observation period, Austrian studios developed 197 games. As a result, Austrian developer studios secure 958 jobs per year in the country. 474 people are employed by these companies directly.
The study's participants also gave good reviews on Austria's flexible working hours, employment law as well as the training and availability of (highly) skilled workers. Fink shares this opinion. "Thanks to its outstanding educational institutions, Austria provides a good foundation for developer studios who want to attract attention on the global market with their innovative technologies – such as Bongfish and Microsoft Flight Simulator", he says.
Added value through video game industry: young and highly qualified professionals
Last year, the business consulting, accounting and information technology division of the Austrian Economic Chamber (UBIT) launched a study on the economic importance of game developers in Austria. The study showed that Austrian developers are exceptionally young and dispose of above average qualifications. Hence, it is crucial to further develop Austria as a business location to keep the country appealing to our native game designers.
Around two thirds of the employees in the Austrian game development industry are younger than 35 and highly qualified, as Alfred Harl, chairman of UBIT, explains: "More than 8 out of 10 interviewees hold a university or college degree. 97.5% have at least completed secondary school. This share is approximately three times higher than in the general population in Austria (31.5%). For many years, our association has promoted the targeted training of young IT professionals and constant skills upgrading – which is why these numbers are particularly pleasing for us."
Don't snooze through the boom of eSports
On an international level, increasingly strong political associations are formed to promote the recognition and the further development of eSports. "In Austria, gamers and clubs often have to face legal uncertainties – for example, the taxation of prize money or the non-profit status of clubs. If we start creating a legal framework now, we will soon be able to see the positive effect on the scene and its further development – also on a competitive level", says Baloh. Therefore, the Austrian eSports Association promote the legal definition of eSports in Austria. In cooperation with the lawmakers, they aim to provide clarity so that eSports disciplines can be developed further.
"By the time eSports becomes an Olympic discipline, the structures we create now will also have to be implemented by the world of sports to be successful on an international level" states Baloh.
Data gathered from (unless otherwise indicated) the studies "Gaming in Austria 2019" (ÖVUS/GfK), "eSports Marktanalyse" (ESVÖ/A1/nielsen) and "Game Development Studie 2019" (WKO/UBIT/BMDW/Pioneers/IWI)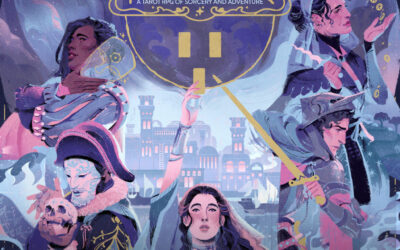 For this month's PGDA call, Austrian developers are sharing their experiences with crowdfunding on...